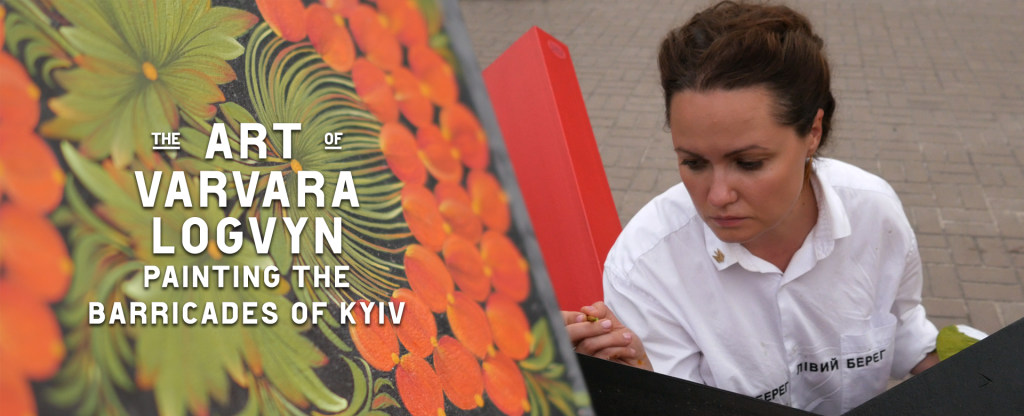 As the war against Ukraine hit the capitol of Kyiv in February 2022, iron barricades were placed all over the city to impede the invasion. By August 2022, the barricades were still there but in a sign of Ukrainian resilience, one artist decided to express the national identity in a way that is purely Ukrainian. The art of петриківський розпис (Petrykivskyy Rozpys) or painting from Ukraine.
The style was recognized by UNESCO as a "phenomenon of the Ukrainian ornamental folk art". Around the country you can see this art in every corner of life, but here it has a special significance that transcend the feeling of invasion. It unites the people who walk by and want to snap selfies, shoot video of the artist at work and appreciate the art of the country.
In Kyiv, artist Varvara Logvyn is bring this to the streets of Maidan in the Independence Square. Daily she sets up shop to paint the barricades in layer by layer detail. Each day brings a new texture, new tone and even in the rain, the work continues.